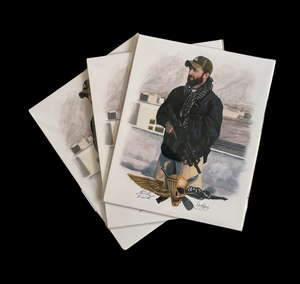 100 of these prints were made by @prairiefireartco of Chad Robichaux down range.
We were sent 20 numbered prints to sell on our site. Really awesome prints and for a great foundation!!
Size 8 x 10" and ready for framing in any standard frame.
All prints come on protective backer board and in plastic protective print sleeves.
100% of these profits will go to the Mighty Oaks Foundation!